Tuesday, 9 June 2015
Next week @ Top Ten Tuesday
Top Ten Books in my Summer 2015 TBR
Source: Beckoned by Books
Grab your current read
Open to a random page
Share two teaser sentences from somewhere on that page
Be careful not to include spoilers (make sure what you share doesn't give too much away. You don't want to ruin the book for others!)
Share the book info so that other TT participants can add the book to their TBR list if they like the teasers.
It's as if I'm living the opening segment of an apocalyptic thriller. Young family's rental car breaks down in the parking lot and they're forced to stay the night in dilapidated motel. Soon, the local townspeople morph into skin-eating demons and the family fights to survive until sunrise.

Maybe our situation isn't that dire, but it's close.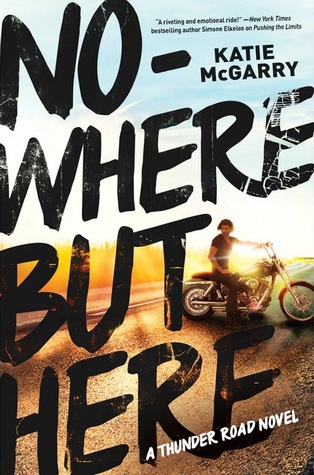 Nowhere but Here
by Katie McGarry
Series:
Thunder Road #1
Released:
May 26, 2015
Publisher:
Harlequin Teen
Please make sure you leave your linky of either of these memes if you comment so I can come for a blog visit and check your Top Ten and Teasers too.