Find Me...
Ratings
Friday 7 September 2018
The Sunday Post is a weekly meme hosted by Kim @ Caffeinated Reviewer. It's a chance to share news~ A post to recap the past week on your blog and showcase books and things we have received. Share news about what is coming up on our blog for the week ahead.
Life Beyond Books
The last few weeks has been so slow for me in the reading front. I couldn't seem to READ let alone blog. I can't even tell you all why. I've been stuck on Netflix shows, finished The Vampire Diaries, that made me cry and at the same time extremely disappointed by the outcome, and then I've moved onto the new series of The Originals. Do you all have Netflix series you can recommend?
Apart from that, there wasn't really much events, I haven't done anything that's truly worthy of mention.
My Aunty a few weeks ago now had a head-on collision, and seeing her car wreck, our family has been blessed she's alive. She's now home after 2 operations, broken ribs, no internal bleeding, but she's looking at physical therapy for a few months, before she can walk or drive again. We are just grateful she's alive. We don't yet know legally what will happen as the child who hit her was unlicensed but his Mother had stated he was picking her up from the Laundromat, which meant she had given consent, hence she's liable. There has been quite a few head-on collisions at Ramona lately, and my Aunty had known another who wasn't so lucky just in July.
Anyway, onto brighter news. My son does soccer training, they don't play actual refereed games as yet, but they do a little trial 10-15 mins before they finish, and despite a rough start to this school term, he is now actually playing and scored 3 tries/goals!!! I'm so proud...now if we can just stop touching/pushing other kids Momma will be very happy.
Weekly Wrap-Up
Mirage by Somaiya Daud ~ Review
Waiting on Wednesday
Fawkes by Nadine Brandes ~ Review
The Week Ahead
Weekly Wrap-Up
Born Scared by Kevin Brooks ~ Review
Impostor by Scott Westerfeld ~ Review
Waiting on Wednesday
Fairyloot Review
Around the Blogosphere
Marie @ Drizzle & Hurricane Books talks about how International Bloggers can be better supported. Being an Australian blogger i really enjoyed this post, plus there are so many amazing reads from this post. So check it all out if your interested.
Marie also has a post "Are we too into new releases?" Check out her blog, give her a follow if you like what you see.
Brittany @ Book Addicts Guide breaks it down on To All The Boys I've Loved Before Netflix film in her feature As seen in bookstagram
Briana @ Pages Unbound Reader ~ How can we normalize reading?
Stacking The Shelves is all about sharing the books you are adding to your shelves, may it be physical or virtual. This means you can include books you buy in physical store or online, books you borrow from friends or the library, review books, gifts and of course ebooks! Will also be linking up to Mailbox Monday. All books are linked to Goodreads, if you want to add to your shelf.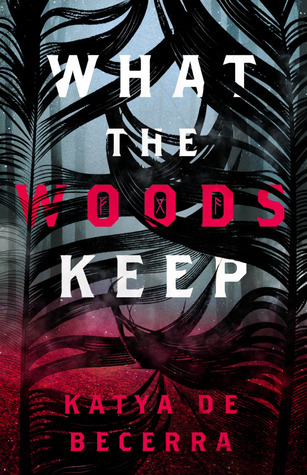 Thank you so much to Hachette for my red sprayed edges ARC...the most beautiful ARC I've EVER received.
Recently Finished
Impostor by Scott Westerfeld
Born Scared by Kevin Brooks
Currently Reading
The Darkest Minds by Alexandra Bracken
Book Blogger Hop is hosted by Ramblings of a Coffee Addicted Writer. Each week the hop will start on a Friday and end on Thursday. There will be a weekly prompt featuring a book related question. The hop's purpose is to give bloggers a chance to follow other blogs, learn about new books, befriend other bloggers, and receive new followers to your own blog.
This week's Question?
Have you ever visited the location of a book you have read?
Unfortunately I can't think of any books that are based specifically here in Australia, I have travelled to some places mentioned in books.