Find Me...
Ratings
Saturday, 21 July 2018
The Sunday Post is a weekly meme hosted by Kim @ Caffeinated Reviewer. It's a chance to share news~ A post to recap the past week on your blog and showcase books and things we have received. Share news about what is coming up on our blog for the week ahead.
Life Beyond Books
Hello #bookblogging Family! I am very excited and in a good mood because this is my second week running where I've been organised with my blog, not as organised as I would like, but so much better than what I have been in the past.
I am also so proud and honoured to have been receiving more ARCS (more for me anyway). I've received 3 this week and I'm truly honoured, excited and scared all at the same time 😝 I feel like my local Publishers are validating all my hard work, I know it's probably nothing like that...but please let me have this moment 😜
Let's quickly talk about book subscription, which is your favourite and why? I'm in Sydney, Australia and really struggling to pick one due to the International shipping rates. I've short listed it to the following; Illumicrate, Fairyloot, Shelflovecrate.
There are so many to choose from, I didn't even really look at the rest as I was already confused with the above choices. Which do you subscribe to and why did you choose that over the rest? Do you pay for Int'l shipping? If so, do you think it's worth it, even with Int'l postage included? The ones above is around $60 USD/$80 AUD/$40 GBP, do you think that's worth it?
Outside of books, reading and blogging, the family and I went to see Disney on Ice which I enjoyed, although the food and merchandise was ATROCIOUSLY priced,
we still loved the show. I think I enjoyed it more than the boys, it was a bit reminiscent for me, as I used to watch it when I was a child.
I love all Disney songs, which is your favourite? Mine is probably a tie between The Lion King's "Can You Feel The Love Tonight" and Aladdin's "A Whole New World". Yes...I am assuming EVERYONE loves at least ONE Disney song 😊
That's all for me this week. Have a wonderful weekend and Happy Reading!!!
The Week Gone By
Weekly Wrap-Up
Waiting on Wednesday
Shadow of the Fox by Julie Kagawa
Welcome to Julie Kagawa's latest series; Shadow of the Fox. Atmospheric Japan, Japanese mythologies abound, unique set of characters, an arduous journey with magical elements, demons, Gods and beyond, wrapped up in this spectacular book cover.
The Week Ahead
So Glad To Meet You by Lisa Super ~ Tour Review
Grace & Fury by Tracy Bangart ~ Tour Review
Waiting on Wednesday
Around the Blogosphere
Dewey's 24 Readathon
is starting on July 28th, get excited! Will you be participating? If so, please leave me your links below so I can come and cheer you on.
How to manage your TBR pile using Goodreads @ Bec & Bones
Book collecting, the unread shelf and the eternal TBR @ Inside my Library Mind
How Fandom & Online Communities change your bookish experience @ Inside my library mind
Stacking The Shelves is all about sharing the books you are adding to your shelves, may it be physical or virtual. This means you can include books you buy in physical store or online, books you borrow from friends or the library, review books, gifts and of course ebooks! Will also be linking up to Mailbox Monday. All books are linked to Goodreads, if you want to add to your shelf.
Thank you so so much Allen & Unwin Australia for sending me a copy of Impostors by Scott Westerfeld. This was on my Waiting on Wednesday post and I loved the Uglies series so I can't wait to delve back into that world. I am hoping I can do a re-read of the series before Impostors, but it may not be possible.
'
Yes would you believe it, I am yet to get to this series. I really wanted to read-along with The World of Sarah J Maas as they're doing a re-read of the entire series to prepare for Kingdom of Ash, want to join? Check out their Facebook page linked above. They're only up to Throne of Glass, so I intend to catch up.
Last but certainly not least, a library borrowed copy of Vicious by VE Schwab. I will be getting a birthday gift for the Illumicrate Vengeful box so I'm so very excited.
The YA Chronicles is also doing a box with both Vicious and Vengeful (hardcovers) and it's quite affordable too so check it out.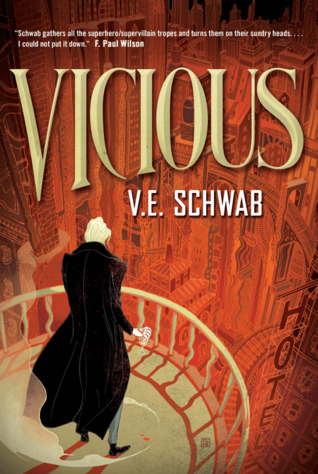 Recently Finished
So Glad To Meet You by Lisa Super
Fawkes by Nadine Brandes
Currently Reading
Grace & Fury by Tracy Banghart
Up Next
Book Blogger Hop is hosted by Ramblings of a Coffee Addicted Writer. Each week the hop will start on a Friday and end on Thursday. There will be a weekly prompt featuring a book related question. The hop's purpose is to give bloggers a chance to follow other blogs, learn about new books, befriend other bloggers, and receive new followers to your own blog.
This week's Question?
What's your proudest blogging milestone or achievement?
I have been blogging for several years but I wasn't consistent. I'd go for months where I've blogged daily, to going to a complete hiatus, so I don't feel that my blog has reached it's full potential as yet.
However, my proudest blogging moment so far is probably seeing my finished blog design. That was so exciting. I'm not much of a designer or coder so my blog was very plain before this. I was so proud that I had my own little corner in the blogosphere that I could call my own.
My bookish proudest moment (non-blog) would have to be getting recognised by publishers (well my reviews anyway LOL). To me, it's quite an honour to receive ARCs, it feels like my hard work is being validated.
What's your proudest bookish related (doesn't have to be blogging) moment? I love reading about people's proud moments and achievements as it's so encouraging and motivating. Please leave your proud moments below in your bookish lives.