Find Me...
Ratings
Sunday, 6 May 2018
The Sunday Post is a weekly meme hosted by Kim @ Caffeinated Reviewer. It's a chance to share news~ A post to recap the past week on your blog and showcase books and things we have received. Share news about what is coming up on our blog for the week ahead.


Life Beyond Books
I have been toying with the idea of doing ALL the memes I participate in, on Monday, but that'll mean that ALL my linking will be on ONE post. Do you put your memes on the one post, or do you post daily? I just don't know how it'll all work, so stay tuned.
3 year old son and myself have been sick for nearly 2 weeks now. Son has thankfully gotten better, and I was feeling better too, then when I came back from the footy yesterday I got really bad again! I got sick on the day of Dewey's so I'm starting to think that I get sick each time I want to participate in a readathon LOL.
Hubby & I also went out for lunch and bought a new bedroom suite. I don't know if I'm sold on the one we chose, but he has let me decorate the room the way it is now and it just hasn't worked for us. The bed broke within months of owning it, and the white furniture I love has been scratched as we are not the most gentle of creatures. This set is recycled dark wood, and very solid, so it's definitely more practical but it's certainly not the "look" I was hoping for.
Hubby & I also did lunch and a bowling game when Mr 3 year old was at pre-school. Hubby won by a landslide, but I got my first EVER strike! Anyhow, how's everyone's week been? What bedroom suite do you all have?
The Week Gone By
The Week Ahead
The Sun is also a Star by Yoon
Batman: Nightwalker by Marie Lu
Cover Reveal
Around the Blogosphere
Bout-of-Books Readathon is starting next week! A week-long readathon. Click on the link to signup, there are challenges, Twitter chats etc.
Stacking The Shelves is all about sharing the books you are adding to your shelves, may it be physical or virtual. This means you can include books you buy in physical store or online, books you borrow from friends or the library, review books, gifts and of course ebooks! Will also be linking up to Mailbox Monday.
ARC
Audible
Printed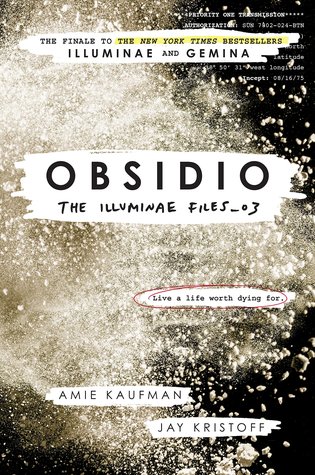 Recently Finished
Currently Reading
Gemina by Amie Kaufmann & Jay Kristoff (Audio book & Printed book)
This Week
.
That's all for me this week! Are you participating in the Bout-of-Books? I'm so excited, I love readathons! What are you all up to this week?