Find Me...
Ratings
Wednesday 2 May 2018
Can't-Wait Wednesday is a weekly meme hosted at Wishful Endings, to spotlight and discuss the books we're excited about that we have yet to read. Generally they're books that have yet to be released. It's based on Waiting on Wednesday, hosted at Breaking the Spine.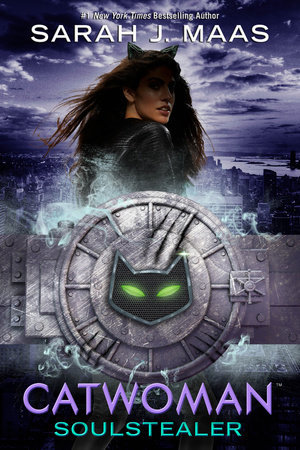 Catwoman: Soulstealer
by Sarah J. Maas
Series: DC Icons #3
Publisher: Penguin
Publication Date: August 7th, 2018
The highly anticipated coming-of-age story of kick-ass super hero: CATWOMAN by international bestselling author Sarah J. Maas.





When the Bat's away, the Cat will play. It's time to see how many lives this cat really has. . . .





Two years after escaping Gotham City's slums, Selina Kyle returns as the mysterious and wealthy Holly Vanderhees. She quickly discovers that with Batman off on a vital mission, Batwing is left to hold back the tide of notorious criminals. Gotham City is ripe for the taking.





Meanwhile, Luke Fox wants to prove he has what it takes to help people in his role as Batwing. He targets a new thief on the prowl who seems cleverer than most. She has teamed up with Poison Ivy and Harley Quinn, and together they are wreaking havoc. This Catwoman may be Batwing's undoing.





In this third DC Icons book--following Leigh Bardugo's Wonder Woman: Warbringer and Marie Lu's Batman: Nightwalker--Selina is playing a desperate game of cat and mouse, forming unexpected friendships and entangling herself with Batwing by night and her devilishly handsome neighbor Luke Fox by day. But with a dangerous threat from the past on her tail, will she be able to pull off the heist that's closest to her heart?
I have already read book 2 of this series; Batman:Nightwalker by Marie Lu and really enjoyed it. I've also read a few chapters of Wonder Woman, and can't wait to start reading it properly, as I'm just finishing off some other books. Have you read any of these books? With Authors like Leigh Bardugo, Marie Lu and Sarah J Maas...how can you not be excited? What books are you looking forward to, comment below so I can check those out too.