Find Me...
Ratings
Saturday, 11 August 2018
The Sunday Post is a weekly meme hosted by Kim @ Caffeinated Reviewer. It's a chance to share news~ A post to recap the past week on your blog and showcase books and things we have received. Share news about what is coming up on our blog for the week ahead.
Life Beyond Books
Last week I did not post ANYTHING as after my flu which I mentioned in my last Weekly Wrap Up, I then got a sinus infection and THEN Tonsillitis, BOTH lasted over a week. I'm slowly but surely getting better, still not 100% so here I am...
I haven't done much at all the last few weeks, I've been too sick to do much, but today I had to attend a friend's son's birthday party, significant as it's my 3 year old's first party he's been invited to, and I had committed to attending months ago.
Despite me not knowing anyone there, and still feeling awful, I surprisingly had an amazing time with my son and step-son (11).
Just enjoying the simple things in life...playing at the park. The park was AMAZING (not your ordinary park) and I was probably more astounded by the play equipment more so than the kids LOL.
So that's it for now...lots of catching up in cleaning, blogging, reviews and just general self care for me. I haven't done acupuncture, massage or nails in over a month (usually weekly) as it's not really recommended to get a massage when you've got a fever. Been out of action for over a MONTH so LOTS of catching up! It's winter here and it seems so many people are sick at the moment, must be the constant rapid change of weather. Blessed my son did not get tonsillitis as I didn't realise it was contagious :(
Enough about my lovely sickness news...what have you all been up to? I'll live vicariously through you all healthy people with the summer vibes. I'm eagerly anticipating spring.
The Fortnight Gone By
The Week Ahead
Weekly Wrap-Up
Waiting on Wednesday
Jinxed by Amy McCulloch ~ Review
Echoes by Alice Reeds ~ Tour
Around the Blogosphere
Danielle @ Books, Vertigo & Tea
Appreciation for Negative Book Reviews
Challenges as a Blogger
Been looking for a book subscription box? Buzzfeed rounded up their Top 19 Recommended Subscription Boxes (don't ask me why it wasn't "rounded" up to 20 😏).
While we're on a topic of book subs, do you subscribe to one or ten? If so, which one/s? How are you liking items and value? I have to ship Internationally, so just want to know if it's worth it for me.
Stacking The Shelves is all about sharing the books you are adding to your shelves, may it be physical or virtual. This means you can include books you buy in physical store or online, books you borrow from friends or the library, review books, gifts and of course ebooks! Will also be linking up to Mailbox Monday. All books are linked to Goodreads, if you want to add to your shelf.
I haven't had much of a haul, I'm just trying to get through my review books, but even sick I couldn't help myself...
Could not find In the Afterlight and Through the Dark (compilation of the short stories, prequel etc) without having to buy the box set, but seeing as I had The Darkest Minds already...went with this option.
Love these new covers in time for the movie, which is released in the USA already, and will be releasing this Thursday for us Aussies. Can't WAIT! I haven't read the book yet, should I read it BEFORE or AFTER the movie?
Here's my Amazon purchase for my Kindle, yet to read this book, and wanted to get to it soon because As She Ascends is coming out shortly. Have you read this one? Thoughts?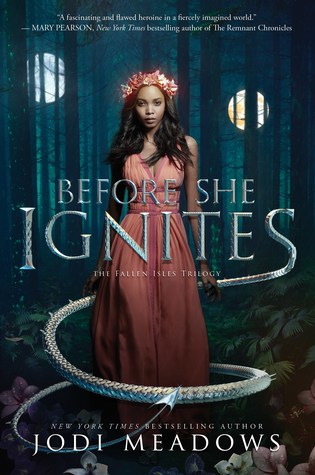 That's my short haul for the last 2 weeks.
Recently Finished
Currently Reading
Mirage by Somaiya Daud
Up Next
The Darkest Minds by Alexandra Bracken
Book Blogger Hop is hosted by Ramblings of a Coffee Addicted Writer. Each week the hop will start on a Friday and end on Thursday. There will be a weekly prompt featuring a book related question. The hop's purpose is to give bloggers a chance to follow other blogs, learn about new books, befriend other bloggers, and receive new followers to your own blog.
This week's Question?
Can you say this about yourself? Nothing makes me happier than sitting down with a good book.
Excluding the joy of being a Mother, this quote above definitely rings true for me.
Reading is so much more than just reading a story, it's a hobby I love and enjoy. I learn so much from books. It also has picked me up from hard times; it gave me an escape and respite from whatever I was going through at the time.
It's definitely hard to beat, but I'd have to say being with my family and especially my son is my happiest moment of all time.