Find Me...
Ratings
Wednesday 19 September 2018
Can't-Wait Wednesday is a weekly meme hosted at Wishful Endings, to spotlight and discuss the books we're excited about that we have yet to read. Generally they're books that have yet to be released. It's based on Waiting on Wednesday, hosted at Breaking the Spine.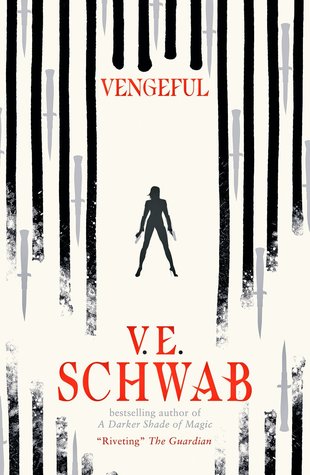 Vengeful
by VE Schwab
Series: Villains #2
Publisher: Titan Books
Publication: September 25, 2018
Eli Ever and Victor Vale were only medical students when their mutual discovery that near-death experiences can, under the right conditions, manifest extraordinary abilities.

They were best friends, and rivals, and then enemies. They were dead, then alive, and then---Eli killed Victor, once and for all.

Or so he thought---but Sydney Clarke felt otherwise, and used her own superpower to tip the scales. Now, a trio hides in the shadows, while another takes advantages of post-death life to take over the city of Merit.

If there can be life after death—will there be calm after vengeance, or will chaos rule?
I'm nearly finished with Vicious and I have heard that there's a huge cliffhanger so can't wait for the release of Vengeful. It's the first VE Schwab book I've read, and so far enjoying it. Plus I got the Illumicrate box for this series, so extremely excited for that too.
Have you read this series? Are you also anticipating Vengeful?