Find Me...
Ratings
Sunday, 22 April 2018
The Sunday Post is a weekly meme hosted by Kim @ Caffeinated Reviewer. It's a chance to share news~ A post to recap the past week on your blog and showcase books and things we have received. Share news about what is coming up on our blog for the week ahead.
I have just recently started reading again let alone blogging. About a month ago I started reading regularly again, I never fully stopped reading but I certainly was not reading as often as I used to, or as much as I had liked to, but I kind of got my groove back a month ago. A week after I commenced reading again, tragedy struck my family, my 14 year old furbaby passed away, and because blogging was our bonding time; as she'd sit with me whilst I read and whilst I wrote up posts, I decided to start blogging again...so here I am.
Last Week @ Paperback Princess
Stacking The Shelves - Commencing from this post I will link up both memes on the one post, as I figured it will prevent doing a double up. If you link up to several memes in the one post, let me know how you find it and what memes do you participate in?
Book Blogger Hop - Which fictitious town would you choose to live in? My answer was quite predictable.
Review - Flawed by Cecelia Ahern
The Week Ahead
I have only just started blogging again, so below is only a guideline of what I hope would be posted up next week.
Top Ten Tuesday

Book Blogger Hop

Review - Perfect by Cecelia Ahern

Review - Passengers & Wayfarer by Alexandra Bracken

Review - As She Fades by Abbi Gline
Around the Blogosphere
Stacking The Shelves is all about sharing the books you are adding to your shelves, may it be physical or virtual. This means you can include books you buy in physical store or online, books you borrow from friends or the library, review books, gifts and of course ebooks!
I love Keeping up with the Kardashians, it's definitely a guilty pleasure so when I came across this book, and Melissa de la Cruz commenting on the cover that it is the funniest book she'd ever read, I had to give it a try.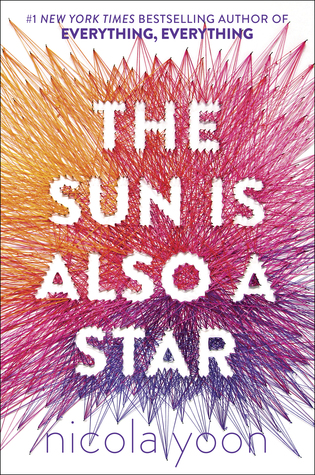 I actually wanted to borrow Everything, Everything but it wasn't in my local library so I grabbed this.
Soldier and Legion are Audiobooks through Audible. I have loved the Talon series thus far and eagerly anticipating the release of book #5 Inferno. Once I started the series as an audiobook, I find I must continue in this form, it just doesn't seem like the same story for me if I change format.
What are you currently listening to in Audible? Does anyone else find that when a book/series is being read well in an audiobook, you've got to continue to the end of the series in the same format?
Last but not least, I'd just like to ask...when I preview or check my blog out from my web browser the font seems really small, despite it being "Normal" in size according to Blogger, so I've now made it to "Large" but I don't know if it's showing up on your computer the same...so if you can kindly let me know which looks better?
Thanks everyone! If you also participated in the above memes please send me a link on the comments below. Have a wonderful week!