Sunday 21 June 2015
Crazy for Summer Read-a-thon is the debuting read-a-thon hosted by Tessa and Max from Crazy for YA. Starting today, June 21st till June 27th, it's not too late so sign up now. Here's the intro post so check that out too for more instructions and info regarding Twitter chats and challenges.
I love participating in the different events in the Book Blogging Community, most especially read-a-thons as it makes me accountable, so I really push myself to achieve my goals. I also prefer events that are interactive, so with Twitter chats, challenges etc as it really makes the event so much more fun. I also enjoy meeting so many new fantastic bloggers, and finding other books to add to my ever-growing TBR pile. I'll be updating this page with my daily updates rather than doing a daily post.
Book List
Goals
Read at least 100 pages/day
Participate in TWO of the Daily Challenges
Cheerleader Duties for at least 20 participants (Visit + Comment + Tweet + Encourage)
Accomplish ONE of the "Achievements"
Wrap-Up Commentary
100 pages/day
I know I didn't read 100 pages daily, but since I only read for 5 days, and my total was 500+ I technically did achieve that goal although I went with the total average.
TWO Daily Challenges
This goal I really did well at as I participated in all but one challenge, I didn't really get the poem one for Day 2. I've put the answers in

red

.
Cheerleader Duties
I commented on as many but I don't know if there were 20 participants but I did comment on quite a few posts.
The only thing that I didn't do well at is the actual READING LOL!!!
Daily Updates
Sunday June 21
Books Read
Confessions of an Almost Girlfriend by Louise Rozett = 91 pages
No More Confessions by Louise Rozett = 40 pages
Monday June 22
Total Books Finished = 1
Total Pages Read = 203
Books Read
No More Confessions by Louise Rozett = 72 pages
Tuesday June 23
Books Finished = 2
Total Pages Read = 322

Books Read
No More Confessions by Louise Rozett = 35 pages
Brutal Youth by Anthony Breznican = 84 pages
Wednesday June 24
Thursday June 25
Books Finished = 2
Total Pages Read = 429
Books Read
Brutal Youth by Anthony Breznican = 41 pages
An Ember in the Ashes by Sabaa Tahir = 66 pages
Friday June 26
Day Off - Husband's Birthday
Saturday June 27
Books Finished = 2
Total Pages Read = 543
Books Read
Ruthless by Carolyn Lee Adams = 114 pages
Daily Challenges
Sunday June 21st Introduction
Getting To Know You
What is your favorite thing about reading?
Being taken into another world and someone else's life...escaping! It's like going on holidays.
What is your favorite thing about blogging?
Being able to communicate with other people that value bookish things as much as I do.
What is your favorite thing about summer?
Weather and summer reminds me of vacations and the beach.
If you could take a summer vacation anywhere in the world, where would you go?
Bora Bora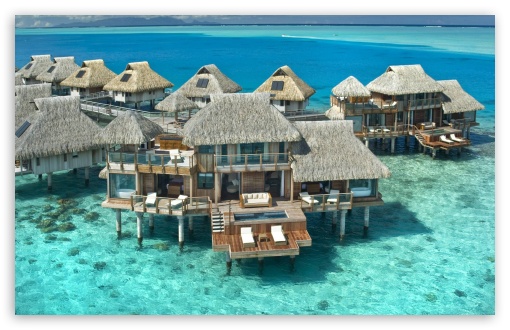 What is your favorite book of the year so far?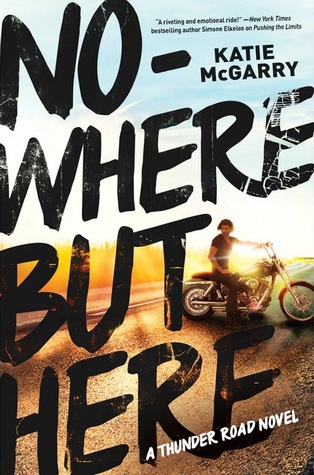 Coke or Pepsi?
OMG I've got a bad addiction to Coke (Coca Cola that is, thank you very much)
Fantasy or Sci-Fi?
Enjoy both but if I had to choose one; Fantasy.
Hardcovers or Paperbacks?
Oooh this is hard as they both have their pros & cons and they both have a place in my library, but I think for the purpose of this question I'll have to go with Paperbacks as it's more convenient and practical and you'll always get to see the beautiful covers which doesn't happen with Hardcovers for me as I normally take the dust jacket off when reading, not to mention the latter is extremely heavy when your traveling.
Chocolate or Vanilla?
Chocolate
What is your favorite TV show at the moment?
Pretty Little Liars
Two Truths & A Lie
I've got 4 Dogs
I've got a 3 month old daughter

I've got a 3 month old SON called Riley.

I've lived in 3 countries in my lifetime
Which do you think is a lie? Please leave the # in the comments section below, and tell me why you think it's the lie over the others. Please also leave your link for your #CFSReadathon post.
Tuesday June 23rd Letter to Character
Since I've got a Confessions Series by Louise Rozett feature happening on my blog, I think I'd like to write a letter for one of the characters from The Confessions Series. Please check out the Feature if you haven't read the series as yet, so you'll understand my letter a little bit more, and also if you like what you read on the feature posts which includes reviews and Character Interviews.
There are also two fantastic giveaways, one hosted by moi, book 1 in the series and the other is a chance to win book 3, the latter is hosted by YA Bound Blog Tours.
Dear Rose:
I know the feeling of anger and grief is not one to go away so soon, but as you've seen in the past, doing something out of anger alone doesn't work too well. I know this is a bit cliche but I promise you that time will heal all wounds.
This letter isn't to lecture you, but to simply tell you how proud I am of not just Rose 2.0 but Rose 1.0 as well. I am so proud of how you've turned yourself from the victim, to the survivor. I'm proud of the way you've become a more beautiful, confident and strong person and despite all that you've been through these last few years, you ARE a survivor and I'd like to tell you this so you don't forget, because I personally don't think you really "get it" at times, how well you are doing considering the circumstances.
I want you to know, to keep your chin up and continue to do all the things that you have planned to do for your future. Stay strong, and know that despite what you feel at times, anger is not the answer. You have worked through your problems in a way that not even many adults can do. Your doing great and I want you to continue to live your dreams, that's how your Dad would have wanted you to live it, to the fullest. He gave his life to be able to give you and Peter the best chances in life, so live that life in his honour.
From your friend unknown,
Angelica
Wednesday June 24th Twitter Summary
The Confessions Series by Louise Rozett
#

Raw

,

#

heartwrenching

and very

#

realistic

. It's a series about

#

life

in its

#

true

form, the good AND the bad and how people deal with it.
Thursday June 25th Guess Who
The characters I'm naming belong to one of these books, so each book has a character described. Hope this makes it slightly easier to guess. Tell me which characters you think these are!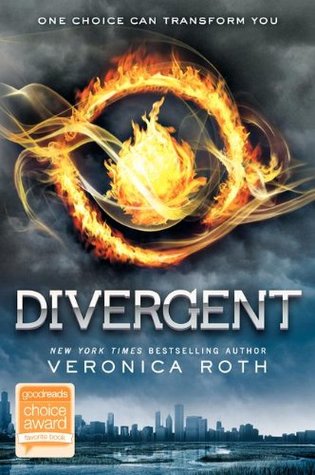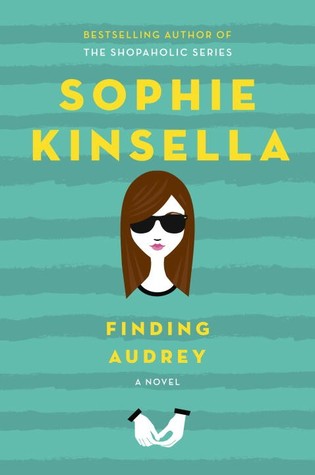 1. I have a "disease" and need to see a counsellor. I've got a brother that is "addicted" to video games and I have a crush on one of my brother's friends.
Audrey from "Finding Audrey" by Sophie Kinsella
2. I created a website called "The Shark List", it's a fashionista website where I take pics of all the wonderful fashionable people in my high school. My best friend's name is Rose, my ex's name is Matt.
Tracy from "No More Confessions" by Louise Rozette
3. I used to be Dauntless, but changed to Abnegation.
Natalie Wright Prior (Tris' Mother) from "Divergent" by Veronica Roth
Friday June 26th Recommended Reads
To continue with my theme of the week which is the Confession Series by Louise Rozett, I will recommend books that you'd most likely be interested in and enjoy if you enjoyed The Confessions Series.
Goodreads
was a tremendous help for this challenge.
Saturday June 27th Guess the Last Line
These last lines are only from books mentioned or pictured on this #CFSReadathon Challenge and Update posts.
1.
Some people have to wait their whole lives for great love. Some people find it when they're too young to know what to do with it.
No More Confessions by Louise Rozett
2. He bends down and kisses me on the forehead. "I love you, Ruth."
"I love you, too. I'm so sorry I never said it before."
Ruthless by Carolyn Lee Adams

3. For now, these steps are enough. These first few precious steps into darkness. Into the unknown.
Into freedom.
An Ember in the Ashes by Sabaa Tahir